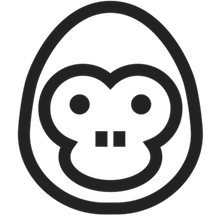 AbeCMS is a tool you need to know.
Because AbeCMS is animated by an AI which has only one mission: Make your content great again. 
And this AI has a name: Abe. 
Abe is a virtual Ape: Very smart, it will try to understand what you do and help you.
Some examples ?
- When you upload an image, Abe will optimize it for your viewers: The right size for the right device. It will also crop it when necessary, finding the most important part in your image and cropping around it!
- And don't loose time tagging your images. Abe is doing it for you. While you focus on your content, Abe is doing the repetitive and boring tasks.
Abe is a baby for now, but we're working hard making Abe goes smarter: In coming releases, Abe will understand you in many new ways, helping you go faster and smarter with your content.
You won't see Abe, it's not an avatar in your editor.
You won't hear Abe, he doesn't speak for now, and we're not sure he should
But you will feel him, near you.
Let me introduce you to Abe, your sixth sense !
Highlight
Abe will make your content great again